Quality Management Systems: Precondition for Market Approval
Successfully pass audits and inspections instead of causing quality bureaucracy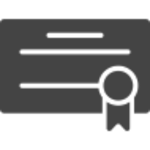 Most companies find quality management audits and FDA inspections stressful. Our regulatory affairs experts and lead auditors will help you to quickly
pass these audits (ISO 13485, ISO 9001) and inspections (21 CFR part 820),
establish concise and customized quality management systems (QM systems),
streamline your existing QM system, and
achieve regulatory compliance fast, with minimum efforts and without having to read hundreds of regulatory documents.
Precise and streamlined processes will help not only to achieving regulatory compliance but also to developing high quality products in time and budget.
How Johner Institute helps
Read more about how we can help to
Contact us now and learn how we can help to develop and maintain your quality management system!
What our customers say

"With practical help from Professor Johner and his team, we managed to develop a 'liveable' QMS for our company and successfully certified it according to ISO 13485. We really appreciate the pleasant collaboration and the fact that we managed to get our project done in time and at estimated cost."
Dominik Blei, Head of Development for Patient Assistance Company

"In early September we had our first maintenance audit and we passed! Thank you very much also to Mr. Wittorf for your support!"
Lisa Hopp, Head of Quality Management, SUPSmed

"We had two really fantastic days of audit [...] and Mr.[auditor of notified bodies] gave us a huge compliment. Thank you very very much once again for your great work and assistance. Without your help we would probably have failed. With this development plan we have successfully brought a great impression :-)."
Björn Maucher, HIM, Health Information Management GmbH

"We have done the audit and we "passed". There were no non-compliancy and no suggestions for improvements. The auditor team has especially complimented the QMS technical basic.
Big thanks from me and the whole team for your great assistance!"
Klaus Mueller, xmachina GmbH, Heidelberg