The Johner Institute for Healthcare IT
Read more about
What drives us: Our Mission
1. Objective: help companies to develop safe medical products without developing quality management overhead
Fewer unsafe medical devices: Almost daily the Federal Institute for Drugs and Medical Devices publishes reports on risks posed by faulty software. This is the second most common reason for recalls by the FDA. At the same time manufacturers of medical products such as medical devices and clinical information systems complain about more and more regulations (standards, laws, directives, regulations, etc.) and are afraid of audits and inspections.
Fewer unnecessary QM burdens: We understand ourselves as "Developer understanders" and "QM purgers"! Our greatest joy is to assist medical device manufacturers, not just to survive the next audit quickly and safely, but also to develop, in a short amount of time, a high quality and safe medical software.
Create opportunities for small companies, relieve large companies: Our concern is to enable small businesses to master the regulatory hurdles and to be able to bring their innovative products on the market. It is equally our concern, to return the employees of large companies with the joy and power of innovation, which are crushed by a senseless QM overhead.
For this we offer individual advice and tailor-made tools, checklists, seminars and e-learning units. Manufacturers benefit from our experience, we have gained both as a developer of medical software, as well as an instructor of notified bodies.
2. Aim: to promote professional and personal development
We think our education system is unfair: Access to education is correlated, just like only a few other countries in the world, with the educational level of parents. Therefore, we have found an authorisation procedure with the Danube University, which gives access to the master program not only to graduates but also to experienced practitioners.
We feel that the level of most continuing education courses is too low: For many learning has become something through which one must "pass through." Boring classes in the form of tedious film battles is not how we do it. For they are not only boring, but are of little use in the professional life.
Our aim, however, is to make learning something tangible, which brings joy. We learn in small groups of about 17 participants, in an atmosphere of curiosity, of trying new things and of community. With the aim of not (only) the knowledge, but above all the aim to improve the skill.
Dr. Johner was elected on the Internet platform meinprof.de the best professor in Germany. From among more than 14,000. The success and feedback from the alumni confirm the success of our ongoing effort to best didactics.
We think the training offer is inadequate: We've even searched for years for an in-service training in which you learn to develop IT solutions for healthcare, to operate and use. We did not find anything and therefore we have launched the master's degree programs and seminars which are tailor-made for medical device manufacturers at the Institute. They have long been a great success - for us, but above all for the participants, who could start wonderful careers.
Certification program "Certified Professional for Medical Software" aimed specifically at people who develop medical software, operate and "allow", we contributed significantly and were the first accredited training provider.
3. Target: Enable IT for better healthcare
We wonder with which inefficiency healthcare is often operated, how money is wasted, and why the commitment of nurses and physicians is partially ineffective.
We help manufacturers to develop a contemporary and usable IT that supports the work of the medical staff and is not complicated. We teach the staff in hospitals (responsible for IT and medical technology, doctors, nurses), in courses, seminars and e-learning to adapt, operate and use IT safely and effectively.
4. Objective: provide jobs worth living for
Much of what we want to achieve for our customers, are also targets for ourselves: We create jobs that offer our team the freedom to grow, learn and creatively design. Workplaces that are safe and where compatibility does not remain an empty slogan with the family. These jobs have human attachments that are where its passion, expertise, empathy and integrity were predestined.
Our values
We see ourselves as caretakers who help sincerely and solve problems sustainably. We can afford the luxury of not having to maximise our revenues, for example, by 'expanding' as a consultancy company.
Rather, we work surgically precisely, fast and structured. We need clever people in our team. Our company is small and fine. We do not (only) want to be the best in our field, but develop the (next)best. Our goal is excellence. Therefore, we focus on our competence.
Honesty and transparency are important to us. We never work with tricks and will never work with tricksters. Win-win is not a slogan but a prerequisite for any (good) cooperation for us.
We feel this proactive, appreciative communication is indispensable.
What we offer
The Institute for Healthcare IT supports staff of hospitals and manufacturers in developing medical products and IT solutions to operate and use in the healthcare sector. For this purpose, the Institute offers the following:
Study: Part-time Masters courses (M.Sc. and MBA) convey the skills and competencies to take on leadership roles in the healthcare IT, medical technology and in the development of medical devices by clinical information systems.
Seminars: The seminars provide the expertise, e.g. to develop Ready medical products (seminar "Usability, Requirements & IEC 62304") to conform to specify medical software with the requirements of the Medical Device Directive MDD and the relevant standards (IEC 62304, ISO 13485, ISO 14971) to design and test (seminar "Certified Professional for Medical Software") or to make clinical information systems interoperable (Seminar "HL7 version 2 and version 3")
Consulting for Medical Device Manufacturers: Professor Johner and his team assist medical device manufacturers and producers of clinical information systems thereby, law medical software and compliance with standards to be developed to establish lean quality management systems and medical audits to pass safely. The institute offers consulting services and free knowledge around the standards IEC 62304, IEC 62366, ISO 14971 and ISO 13485 certified.
E-Learning / video training: About 50 professionally produced video training sessions to help medical technology companies as well as manufacturers and operators of clinical information systems here, their (medical) products are developed quickly and in compliance with standards and to be prepared for medical audits.
The Johner Institute for Healthcare IT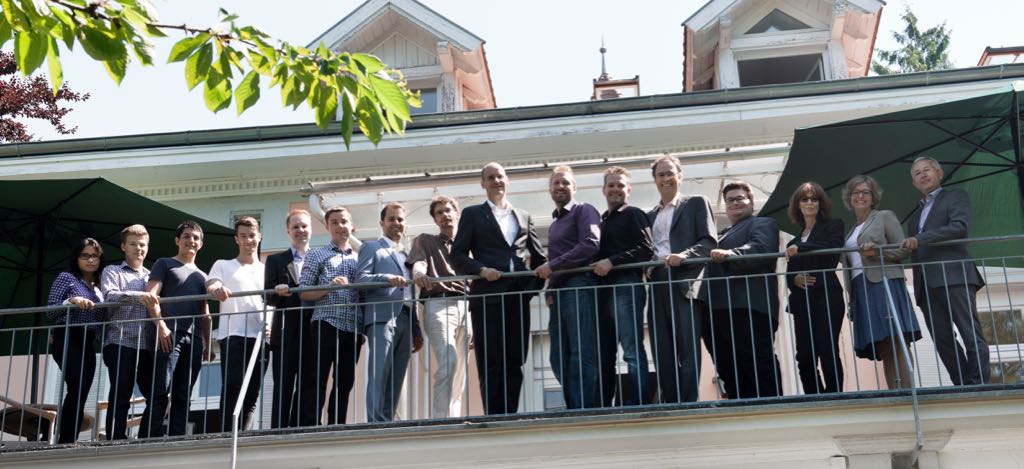 Learn more about the Johner Institute, the mission, the values and the history
The Johner Institute has highly competent, committed and professional people in the team . Get to know more about Professor Johner and his team.
Hundreds of medical device manufacturers, hospitals, consulting firms and government agencies get advices from the Johner Institute and start developing their projects from there on. Here you will find our representative customers.
We focus on what we do best: Advanced training and consulting for healthcare IT and regulations. For any other tasks, such as engineering services, we highly recommend our represented partners. Get to know more about our partners here.
We live and work in one of the most beautiful spots in Europe. Get more information about our location, how to reach us and where to find adequate accommodation.
Find more about our press releases and downloads.
What is a website without imprint? We have summarized all administrative informations for you here.