Seminar "Usability & Requirements Engineering"
"Do you want to quickly and systematically identify requirements and concise and compliant usability files?"
How do you know the requirements of your customers and users of your medical device? Just ask? Perform a workshop? No! Henry Ford already knew the answer to that: "If I had asked my customers what they wanted, they would have said a faster horse."
Teaching objectives and teaching content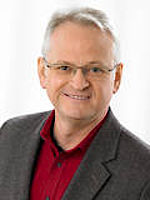 The identification of requirements is not a matter of direct enquiries, of chance or of personal preferences. You will learn in the seminar:
Process of systematically deriving usage and system requirements
Usability specification and user interfaces design
procedures for the verification and validation of usability respectively formative and summative usability evaluation
Interaction of development, usability engineering and risk management processes
Usability file compliant with IEC 62366 and FDA requirements
Contact us for more information about the next dates, costs and registration.
Why you should participate in the usability and requirements seminar
1. Speed up development and avoid unnecessary rework and frictions
As a product manager you will learn to collect comprehensive, precise and stable stakeholder requirements. You will learn to define the roles product management, usability engineer, requirements engineer and developer. A precise definition of tasks, competencies and responsibilities will help you to avoid friction losses.
As a manufacturer you can avoid the perpetual re-specifying and touching up of your products. This will save you valuable time and unnecessary costs.
2. Develop truly innovative products and increase your market success
In this seminar you will learn that requirements engineering is a systematical innovation process that will lead to products that your users really need and appreciate. Your new products, that actually deserve the attribute "innovative", give you the opportunity to achieve market leadership.
3. Meet the legal requirements and avoid regulatory problems
You will avoid problems in the audit specifically regarding ISO 14971, IEC 62366 or IEC 60601-1-6 and FDA requirements. You will learn to verify and validate the usability of your products and to compile a compliant usability / human factors engineering file.
All regulations require that medical device manufacturers have to proof a systematically training and education of personell - also with respect to usability / human factors engineering.
Target audience
The seminar "Usability, Requirements & IEC 62366" addresses all persons who are involved in the standard-compliant development of interactive medical devices, in particular of medical devices contain or that are software. This includes
Product managers
Usability / human and requirements engineers
(Software) developers
Regulatory affairs and quality managers
The principles of usability and requirements engineering are applicable to any interactive system. However, the examples used in the seminar have a focus on active medical devices.
Seminar Concept
Didactical concept
During the seminar you will learn the subject matter permanently, practically and comprehensibly through lectures of the speakers, by discussions as well as case studies and exercises. Participants can bring their documents to the seminar for a quick check.
The third day
We offer the seminar in a two and a three day version. In the three day version you deepen the newly acquired knowledge by learning how to compile a requirements specification efficiently with a tool in a team. This requirements specification
is stable from the customer's perspective (and thus helps to avoid unnecessary iterations),
can be implemented by a development team with minimal room for interpretation
complies with IEC 62366 and FDA requirements
You may take this requirements specification home, so you can directly transfer it to your own products.
On the third day, you also get collegial advice and answers to your specific questions and you can crack the nuts with us! In addition, you can request feedback on your usability file and an evaluation license for the ProductManager®.
The third day starts with a very short repetition before you methodically create accurate and uncontroversial requirement specifications with a tool. This workshop-style day assumes that you have participated in the two day seminar. The third day is optional, the seminar fees decreases if you do not participate.
Questions, additional information, inhouse seminars
Any questions or comments? Do you prefer a seminar tailored for your specific needs? Contact us now. We look forward to hearing from you!
Contact us for more information about the costs, next dates and to register.